I have a problem with kitchen gadgets: it's that I don't have enough of them! I love kitchen gadgets, but my collection isn't very impressive. Part of the problem is that I can't seem to prioritize my wish list. Would I rather have a rubber tube garlic peeler or a spiralizer? Can't decide…guess I'll just buy some shoes instead.
Yes, I've certainly slacked off in the kitchen gadget department. So I put together a list of ten gadgets that are not only nifty and convenient, but that I truly believe would help me to be more efficient and reliable in the kitchen. The goal is to actually buy ALL of these (gradually, of course), and I'm going to hold myself to it by posting reviews here after I try out each one!
Stainless Steel Finger Guard:
So I don't chop off my fingers, which surprisingly hasn't happened yet.
 Stainless Steel Meat Baller:
Because I'd rather not make a hobby out of rubbing sticky raw meat between my hands.
Egg Perfect Timer:
For even the simplest of cooking tasks I can't seem to perfect.
Hands-Free Storage Bag Holder:
Because I'm tired of cleaning spilled soup off of the counter/stove/floor.
Quirky Stem Fruit Juice Spritzer:
Because why not?
Spaghetti Measure:
So I'll stop making enough spaghetti to feed my entire neighborhood.
One Stop Chop Cutting Board with Storage Containers:
So I'll stop dropping veggies on the kitchen floor while trying to scrape them into a bowl.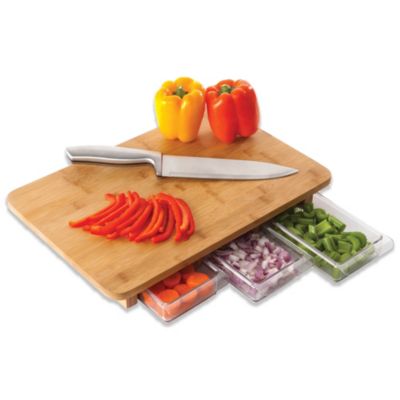 The Ultimate Garlic Peeler:
Because it's like magic, and I like magic.
Seasoning Sticks:
Because I'm bored with my meat being flavored only on the outside.
And finally, Multi Blade Herb Scissors:
For those of us who hate spending an hour working for one teaspoon of fresh cilantro.